Northwestern community rallies to push for climate change action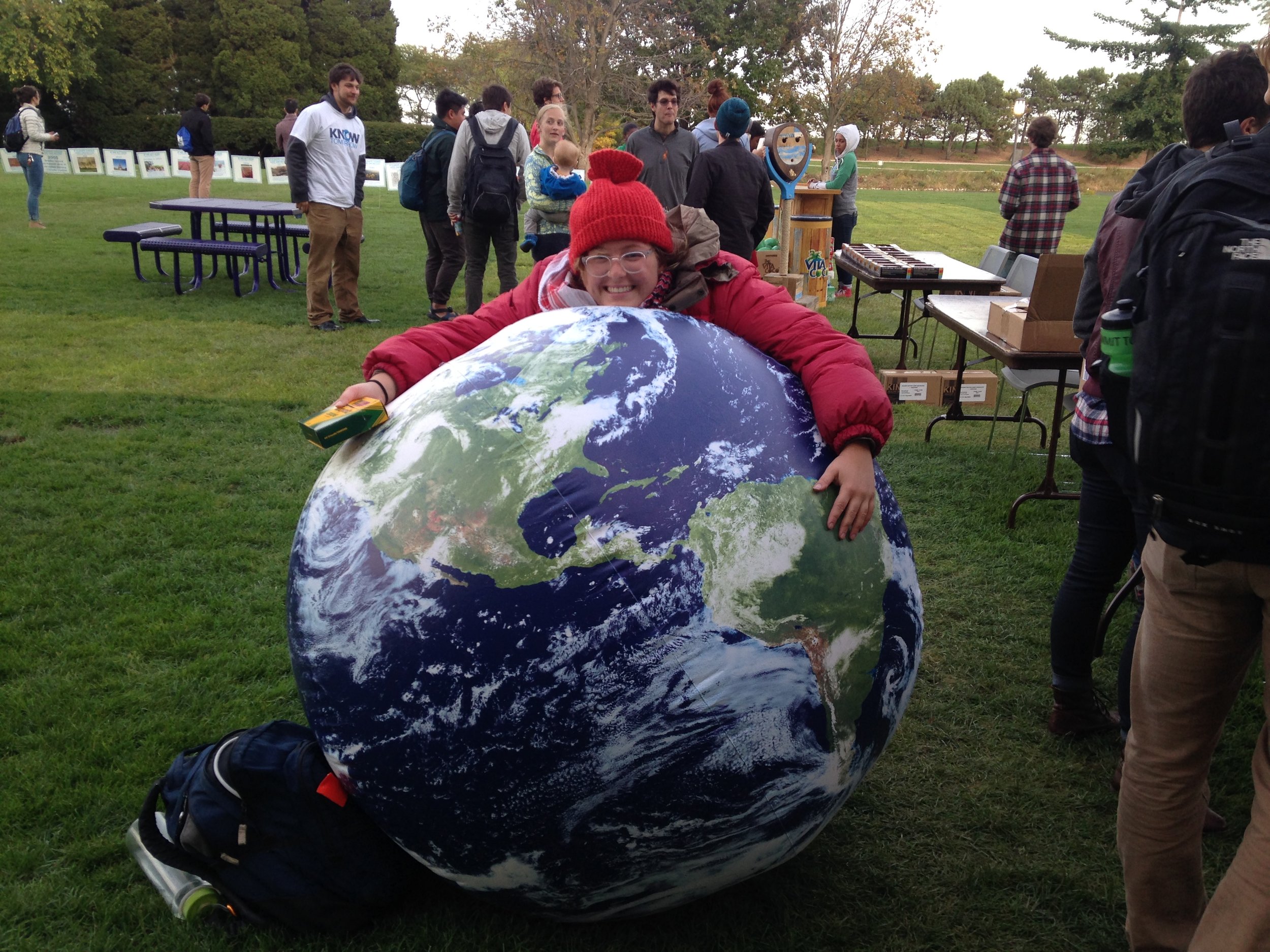 By Esther Bell
Northwestern students rallied together at Norris Friday evening for Know Tomorrow, a national event created to bring awareness to climate change and justice.
Throughout the evening, students were challenged by a variety of speakers, including a congresswoman and a local slam poet, to take action to protect the environment in their communities and to push their political leaders to do the same internationally.
"This happens to be your century." said Illinois Representative Jan Schakowsky in her opening speech. "The 21st century. You own it. And now you need to take leadership in fixing it."
Know Tomorrow was created to bring students together to demand climate action as international political leaders meet in Paris this December for the United Nations Framework Convention on Climate Change (UNFCCC). According to the UNFCCC's website, the goal of the conference is to create a new, internationally applicable climate agreement to reduce greenhouse gas emissions and keep global warming below two degrees Celsius.
For NU chemistry professor Dick Co, who also spoke at the event, energy is a key part of whatever agreement is created. Co, who is also director of operations and outreach for the Argonne-Northwestern Solar Energy Research Center, argued that informed energy policy can lead to big results.
"Staring at the problem is not good enough." Co said. "The climate change problem is an energy problem, and the energy problem is a people problem."
Know Tomorrow was the first large rally for environmental change at Northwestern, and event organizer Kate Gladstone said she hopes it has the potential to spark more events to raise awareness and promote positive change.
"I'm happy that we have people who care enough about what we have to say to sit through the cold, and that we have a basis of people who are dedicated to this already," Gladstone, a Northwestern senior, said. "[But] I'd love to see new faces. That's when we would know things are changing."
For Rep. Schakowsky, a former activist herself during the Vietnam War, events like Know Tomorrow were essential ways for students to push our leaders to action.
"The action that you're looking for will probably not in the very near term come from the Congress of the United States, but it is much more likely to come from here, at this campus," Schakowsky said. "You don't have to wait to actually make things happen."
[fbshare type="button"] [twitter style="horizontal" float="left"]