ION's Tips on Sustainable Living Supplies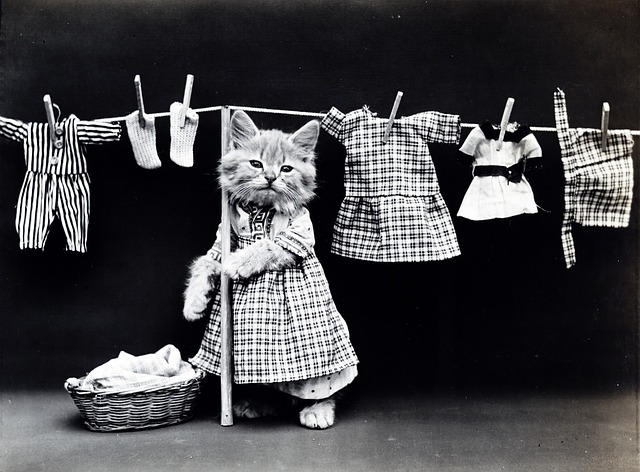 by Allison Ledwon As we approach the midpoint of the quarter, you are probably about half way through all of the provisions mom and dad sent with you.  It's almost time to restock.  Before you head to Target (or Amazon if that's more your style), here are some better-- for you and for the environment-- options to replenish your provisions.

Laundry detergent
No one wants their clothes to be smelly or covered in last night's leftovers. Laundry is an essential (even if you REALLY could wear the same pair of sweatpants for a week).
The old standby: Tide Original Laundry Detergent, $11.99 at Target
New option: Seventh Generation Natural Liquid Laundry Detergent, $9.99 at Walgreens.com
Seventh Generation is plant-derived, biodegradable, hypoallergenic detergent.  It is nontoxic and is scented with 100 percent essential oils. Seventh Generation is on the Environment Protection Agency's list of safer choice products, meaning the EPA has verified the product's ingredients as safer for the health of people and the environment, while not giving up effectiveness. As a plus, the company does not test on animals according to PETA and uses 100 percent recycled packaging according to their website.
Dish Soap
Three day old milk crust in your cereal bowl is extremely unsanitary.  Even if you aren't grossed out by your dishes, your roommate is.  They're just too nice to say so. *in Raven Symone''s voice from That's So Raven* Clean it up ya nasty.
The old standby: Dawn Dishwashing Liquid, 56oz, $5.99 at Target
New option: Ecover Liquid Dish Soap, 25oz, $3.99 at ecover.com
Ecover is made with plant-based and mineral ingredients and is biodegradable, and has been an EPA's Safer Choice partner since 2008.  This soap is also scented with all natural fragrances, is cruelty free, and packaged in a combination of recycled plastic and Plantplastic, a material made exclusively from sustainably harvested sugar cane, fermented and distilled into ethanol, dehydrated to form ethylene, which is polymerized into plastic.
Toothpaste
I'm not going to even explain why this one is important.
The old standby: Crest Complete Multi-Benefit Whitening and Scope Minty Fresh Flavor Toothpaste, $3.49 at Target
New option: Tom's of Maine Whole Care Peppermint, $4.29 at Target
Tom's is very open on what ingredients are in its products and the sources of those ingredients.  Tom's also uses recycled products, vegetable based ink, and other sustainable materials in their packaging.  The company also focuses on the sustainability of its manufacturing process, offsetting 100 percent of electricity costs by investing in renewable energy credits since 2009. By doing this, Tom's has eliminated 1.5 million pounds of carbon dioxide emissions according to the EPA .

Water
You promised yourself, and mom, that you would drink something besides pop or juice or whatever else you're drinking.  How you get the water is up for debate.
The old standby: 24 pack of Ice Mountain, $3.99 at Target
New option: There's a few options for a more sustainable way of drinking water.  You may already have a reusable water bottle. If you do, use it. Free is most college student's favorite word, even if it is just water.
If you're looking for a really cool bottle, reuseit.com sells tons of different glass water bottles made from recycled glass.  Kleen Kanteen also has some awesome aluminum options as well. Both brands are BPA free, a substance found in some plastics may have health effects on the brain, behavior and prostate gland of fetuses, infants and children according to Mayo Clinic. (Prices Vary)

Coffee Maker
A lack of caffeination is an abomination.  (Thank you for your pity chuckle.)  We all know how convenient your Keurig is, but we all also know how those little plastic pods are terrible for the environment.
The old standby: The Original Donut Shop Coffee K-Cups, 24 count, $14.99 at Keurig.com
New option: San Francisco Bay Gourmet Coffee One-Cup Donut Shop Blend Coffee, 36 count, $17.99 at gourmet-coffee.com
San Francisco Bay's One-Cup uses a pod that is 97% biodegradable according to its website.  The company also uses sustainable farming techniques as well as organic coffee.  The product is fair trade, so you can get your caffeine fix while feeling good about the morals you are supporting.
Notebooks
If you aren't one for taking notes on your laptop, preferring good old paper and pen, here is an option so at least that paper is sustainable.
The old Standby: Mead Five Star 1 Subject Notebook, $2.79 at Target
New Option: Ecopaper Banana Paper Notebook, $8.99 at ecopaper.com
This is definitely a lot more expensive on a college student's budget, but you will feel really great about supporting this company.   Banana paper is 100 percent recycled post-consumer paper waste and agricultural waste from banana plantations, making the paper completely biodegradable.  Ecopaper also uses a business model that supports the local communities in Costa Rica, rather than exploiting workers according to their website.
Pens
You need some sort of writing utensil to use your super awesome notebook.  Where could you possibly get one of those? No worries, I'm here to save the day.
The old Standby: BIC Round Stic Ballpoint Pens, 60 count, $5.29 at Staples
New Option: BIC ECOsolutions Round Stic Ballpoint Pens, 50 count, $7.39 at Staples
Like the notebooks, you would pay a little more for the green product.  However, the ECOSolutions are made of 74 percent recycled plastic according to BIC's website. The EPA says Americans throw away 1.6 billion pens a year, so every little bit of recycling can help.
There are a ton of other sustainable and eco-friendly products and brands in the marketplace.  All you have to do is look for them. A good place to check for awesome, green brands is on the EPA's Safer Choice list.
[fbshare type="button"] [twitter style="horizontal" float="left"]