Environmentally Conscious YouTubers: Keeping It Green While Keeping It Real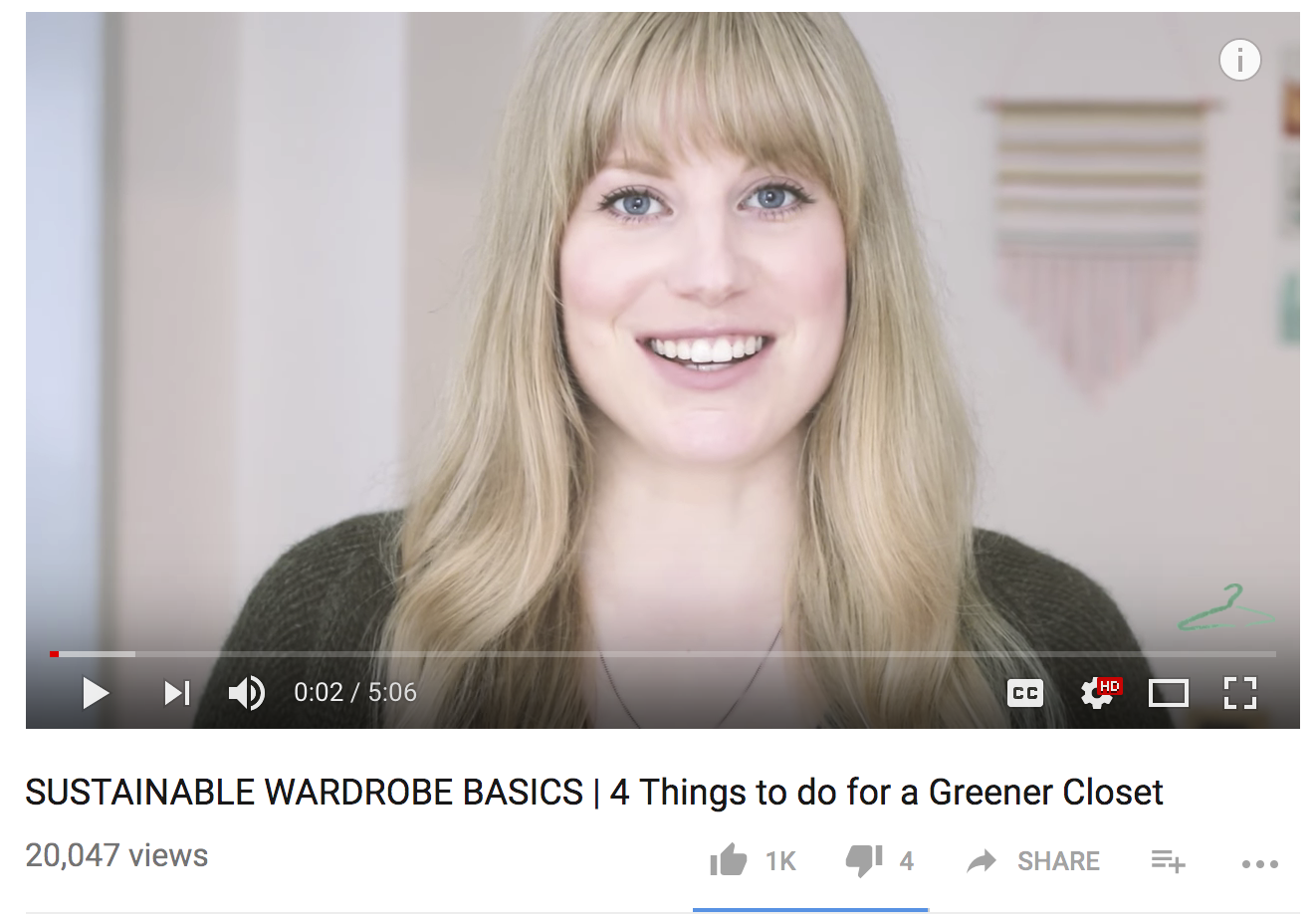 One platform that continuously re-inspires me to stay focused on living more eco-friendly is the community of YouTubers committed to the same purpose. It is inspiring and encouraging to actually watch people live more sustainably throughout their real, daily lives rather than to simply read a list of tips. Here are five YouTubers who demonstrate that living sustainably is possible, and can be achieved in ways you may never have thought of before.
The Girl Gone Green is the channel of Colombian-American blogger Manuela Baron, who is documenting her journey toward living more consciously and sustainably. In 2015, Manuela gave her TED Talk at TEDx University of South Florida St. Petersburg titled "One Less Thing: Living Without Trash." In this talk, Manuela describes how her passion for sustainable living was born after seeing staggering amounts of excess litter during her international travels. Manuela's YouTube channel includes a large focus on Zero-Waste and Minimalism. Zero-Waste is a growing movement in which people work toward eliminating their garbage output. Minimalism is another lifestyle concept, in which people introduce strong intentionality to their material purchases and reduce their consumption. Manuela's channel has important information and tips on these two subjects, as well as other environmental topics such as greenwashing, the circular economy, and truths about recycling.
Sustainably Vegan is run by Imogen Lucas, a vegan YouTuber based in the United Kingdom. Imogen also focuses on Zero-Waste and reducing material consumption, and includes beginner guides for people just starting out with these practices. Her channel includes common, universal YouTube topics like morning routines, current favorites, and diets of the day, but with an environmental twist. Imogen emphasizes the value of community in sustainable living. In her video "to my community," a praise of the London vegan community, she says, "Without community and connection, support and belonging, we can't fulfill our true potential in creating change."
Shelbizleee's creator is Shelbi, an Austin-based YouTuber with an environmental science background. Initially, Shelbi's channel was largely geared toward dumpster diving, an activity in which people search dumpsters of businesses (in cities where it is legal to do so) for clean and unused items. The rationale behind Shelbi's dumpster diving videos is to highlight the appalling amount of unnecessary waste that businesses create by purposely destroying and throwing away brand new products. In the past year, Shelbizleee has expanded to include a wide range of specific environmental topics. From DIY Zero-Waste cosmetics to eco-friendly Christmas tree ornaments to Zero-Waste household cleaners, Shelbi's channel covers important, everyday aspects of sustainability that do not always immediately come to mind when one thinks of eco-friendly living.
Living Unjaded is a newer, growing channel described as "an eco-lifestyle guide." The channel's star, Jade, also creates environmentally themed content that covers many bases. Living Unjaded portrays an honest and realistic journey toward sustainability; in a video titled "Zero Waste Confessions," Jade reveals some of the difficulties she has had with accessing Zero-Waste solutions and areas that she hopes to improve on. This is an encouraging message for those discouraged by some of the false perfectionism portrayed on some environmental channels and blogs. Jade's videos also include the 5 "R"s of Zero-Waste, tips on thrifting online, and how to recycle a T-shirt into a tote bag.
My Green Closet is a channel that focuses specifically on building an environmentally conscious and ethical wardrobe and beauty collection. Erin was inspired to start this channel after studying and working in the fashion industry and noticing ethically and environmentally unfriendly practices. This channel features seasonal capsule wardrobes, natural and organic beauty products, monthly eco-friendly favorites, and information about the unethical practices of the fashion industry, such as conditions of garment workers. My Green Closet is another channel that treats environmentally conscious living as a journey rather than a point of perfection.
Whether you are interested in beginning lifestyle changes like minimalism, veganism, and Zero-Waste, want to learn about the environment in contexts of different industries such as fashion, or just want to hear about everyday sustainable lifestyle changes that you may not have considered yet, the growing community of environment-focused YouTube channels has valuable, relatable, and engaging content to offer and to inspire.
[twitter style="horizontal" float="left"] [twitter] [fbshare type="button"]